MASTERING STUDIO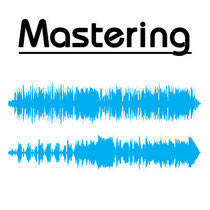 Professional mastering service for labels and artists.
We are specialized in electronic music:
Dance, House, Techno, Trance, Dubstep, Edm, Hip Hop, chill out.. but also Pop, Rock and other genres.
Mastering is the final creative step in producing a disc or a music project.
It is the process of preparing and transferring recorded audio from a source containing the final mix to a data storage device (the master); the source from which all copies will be produced (via methods such as pressing, duplication or replication). Thanks to the mastering process you can obtain a right, balanced sound with a correct dynamic range.
Examples of possible actions taken during mastering:
1. Editing minor flaws.
2. Applying noise reduction to eliminate clicks, dropouts, hum and hiss.
3. Adjusting stereo width.
4. Adding ambience.
5. Equalize audio across tracks.
6. Adjust volume.
7. Dynamic range expansion or compression.
8. Peak limit.
Today we assist at the rise of digital against physical music. This trend introduces a new need in the concept of mastering: our tracks must be as loud as possible. In the internet stores, we need to capture the listener's attention during the preview. If we have made a bad mastering it will be very hard to sell music!
Errand Studio offers a mastering service suitaible for each audio format and suited to the needs of each artists, also available online.
We offer two different types of mastering: 
Easy mastering

: is the basic service.

Once you have completed the

mix

and

the mixdown of a song

,

mastering

process

is applied

to the stereo track

.
Stem mastering: It is made working on groups of stereo tracks: the stems. A "stem" is basically a sub mix or partial mix of only some of the tracks of a song. For example, one might take all of the drum tracks only and mix just those into a stereo submix.

This

mastering

is more accurate

because it allows you

to work

in detail on the

individual

section of a song

:

rhythmic

,

instrumental, vocal

.

 
Listen to a song before and after Mastering